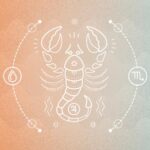 How Does Your Zodiac Sign Affect Your Luck?
Most people know their zodiac sign, but did you know that your sign also affects your luck? Luck is a great addition to the many gifts of the zodiac. As the year goes on, getting closer and closer to its end, Scorpio arrives. This sign loves living on the edge, which is part of what makes Scorpio luck so unique compared to the other signs.
What Brings Scorpio Luck?
With all that fiery passion, some people may find it hard to believe that Scorpio is, in fact, a water sign. This is no accident — Scorpio is lucky to have such strong feelings. Ruled by Mars, Scorpio has a masculine energy that inspires determination, confidence, and courage. While these traits all bring Scorpio luck in the business world, Scorpios also have a keen intuition that gives them a deep sense of their interpersonal relationships.
Lucky Numbers
1, 7, and 13
Lucky Gemstones
Scorpio's lucky gemstones are bloodstone and yellow sapphire.
Lucky Day
Sunday and Thursday
Lucky Color
The color that brings Scorpio luck is red.
Lucky Tarot Card
With Scorpio's flair for the dramatic, it makes sense that the Tarot card that brings Scorpio luck is, of course, the Death card. Just as Scorpios are softer than you might think once you get to know them, the Death card is also more positive than it seems at first glance. As the old saying goes, you can't judge a book by its cover. In truth, the Death card more aptly represents transformation and renewal. Fittingly, Scorpios are always "killing" old versions of themselves in order to improve as people, like a phoenix rising from the ashes.
Lucky Charms/Symbols
Horseshoes
Crescent Moons
Coins
Lucky Element
Lucky Plants
Things for Scorpio To Avoid
Controlling signs like Virgo or Aries
Making impulsive decisions based on their emotions
The Luckiest Thing About Scorpio
Scorpios go through life locked and loaded, metaphorically speaking. The luckiest thing about Scorpios is their drive. When a Scorpio sets their sights on something, nothing can keep them from reaching their goal. They are stoic in their beliefs. This is strength, not necessarily hard-headedness, and it's what keeps Scorpios immune to criticism and approval from other people. They make their own way, regardless of what other people think. As a water sign, they are fluid when faced with obstacles and can use their intellect to help them get the luckiest outcome.
How Scorpios Can Improve Their Luck
Look for opportunities to grow
Reflect and let go of the past
What Scorpio Luck Means
Scorpio luck is rooted in determination and inner strength. If a Scorpio decides they want to achieve something, they will do whatever it takes to get to that point, up to and including forging their own path and making their own luck.
---
Astrology plays an important role in your day-to-day life. The planets are responsible for your moods, experiences and more, which is why you should get a Psychic Astrology Reading. Our Astrology Psychics can calculate your natal chart and tell you about the important dates in your life (past, present, and future) that will massively impact you. Learn more about our psychics from real testimonials and read through our Astrology & Numerology Blog. Want to read more about your personal birth chart first? Get a free birth chart report today! Find an Astrology Psychic or learn more about Astrology Readings.
---
About California Psychics:
California Psychics is the most trusted source of psychic readings. We have delivered over 11 million discreet and confidential psychic readings by phone since 1995. More than a prediction, we are your guide for life's journey. Learn more about how psychic readings work and explore the California Psychics blog. With over 500 psychics online to choose from with real customer reviews, you're sure to find the best psychics for you. Call one of our trusted and accurate psychics today! Confidential and secure, real psychics, accurate predictions, 100% guaranteed.
The post Everything Lucky About Scorpio appeared first on California Psychics.