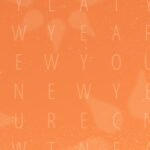 Get a Psychic's Advice for the New Year
Many people spend a lot of time wondering what their purpose in life is. A Life Path Psychic can help you figure out that and more. For those who are unfamiliar, a Life Path Psychic is a gifted and intuitive reader who will help you identify and reach your destiny. They can help you understand your past, present, and future, as well as offer advice on how you can live a happy and fulfilling life. They can also help you connect with and receive messages from your spiritual guides, find your soulmates, heal from past hurts, and create a joyful future for yourself.
Talking to a Life Path Psychic can always
be helpful. However, while many people traditionally like to reach out to Life
Path Psychics with specific questions or issues, one of the most powerful
things you can do to enhance your growth is to consult with one at the start of
the year so you can understand and prepare for what's coming up.
When To Get a Life Path Psychic Reading
You can reach out to a Life Path Psychic at any time, but their insight can be particularly helpful if you're feeling lost and in need of some guidance — or if you've found yourself at a crossroads in life and are uncertain which path to take. They can also help you continue the life-long work associated with spiritual growth, helping you connect with your Higher Self.
As such, planning a reading with a Life Path Psychic at the end of the year, or at the very beginning of the new one, is a great way to maximize your enjoyment of the year ahead. This can help you set goals for growth, and it will give you an idea of the challenges you might encounter. Life Path Psychics can offer you a heads-up about what's coming and advise you as you plan ahead, which can often allow you to completely circumvent issues before they crop up at all.
What Does a New Year's Reading Look Like?
A Life Path Psychic will use their intuition to connect with your energy and give you insight into your future. Many like to use Tarot or Oracle cards in their readings, as these tools can help enhance abilities such as clairvoyance, clairaudience, and channeling, among many others. A Life Path Reading is not a fortune-telling session, but rather it is meant to help you access your own intuition and higher guidance so that you can make decisions from a place of wisdom and clarity.
When getting one of these readings to guide you through the rest of the year, you can expect to receive information about your life purpose, your soul mission, and any steps you need to take before you can move forward. Seeking their guidance for the year ahead will also give you info that is slightly different from your standard generic reading. Instead, while you can ask specific questions about your current situation, you'll also want to seek the psychic's advice on what you should expect throughout the next 12 months. They can offer you insight into the highs and lows of the upcoming year and help you create resolutions that will set you up for success in the short and long run alike.
Are New Year's Readings Accurate?
The accuracy of a Life Path Reading depends on many factors. The most important factor is the connection between the reader and the person being read. If the connection is strong, the reading will be accurate. Another factor that can affect the accuracy of a reading is the intentions of the person who is being read. If someone goes into a reading with a closed mind, they may not be open to hearing what the Life Path Psychic has to say. This can affect not only how someone acts on the information they receive during their reading, but also the connection itself.
On the other hand, if
someone goes into a reading with an open mind and heart, they are more likely
to receive accurate information. As such, when getting a Life Path Psychic Reading
for the New Year, focus on visualizing what you desire most in these upcoming
months — but remain willing to accept whatever insight, expected or
unexpected, your psychic offers you. This will allow you to adapt to this new
knowledge and eventually use it to your advantage so you can make your dreams a
reality.
Surviving the Year With Psychic Advice
Last but certainly not least, it's important to remember: while it can be great to have a Life Path Psychic's help at the start of the year so you can use the info you get for all the months ahead, it's never too late to seek help. Getting a psychic's perspective can make a difference at any time of year, even if it's just once. If you're off-trajectory, they can help you correct course, and if you're on the right path, they can help you feel more confident in the choices you've made. Either way, a Life Path Psychic can offer the perspective and knowledge you need to flourish and live a happier, healthier life.
---
Want to build a better future? A Life Path Reading with one of our talented Life Path Psychics can tell you where you're headed. A Life Path Psychic can help you find what you love so you can love what you do. And if you don't like where you're headed, your Life Path Psychic can steer you down a better path. Learn more about our psychics from real testimonials and read through our Destiny & Life Path Blog. For more insight about your destiny & your astrological chart, get your free birth chart report today.
---
About California Psychics:
California Psychics is the most trusted source of psychic readings. We have delivered over 11 million discreet and confidential psychic readings by phone since 1995. More than a prediction, we are your guide for life's journey. Learn more about how psychic readings work and explore the California Psychics blog. With over 500 psychics online to choose from with real customer reviews, you're sure to find the best psychics for you. Call one of our trusted and accurate psychics today! Confidential and secure, real psychics, accurate predictions, 100% guaranteed.
The post How a Life Path Psychic Can Help You in the New Year appeared first on California Psychics.