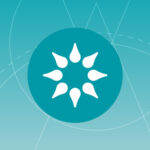 Karmic Relationships Are Here To Help You Grow
People go through many different relationships over the course of their lives. Sometimes, those connections can feel like true love, and sometimes you may feel sure that they're "the one." There are relationships that feel like they're meant to be, even when they don't last. When you experience these significant but impermanent bonds, you may actually be dealing with a karmic relationship.
Those in karmic relationships may not realize what they're
experiencing until they're already exhausted by the emotional toll of karmic love,
with the "karmic" moniker indicating that the relationship is something that they
need to experience before they can grow. To understand the secrets that will help
you identify karmic love, you must first understand how karmic relationships
differ from or mimic other types of relationships.
What Is Karmic Love?
While karmic relationships can be platonic, they are often romantic. And either way, they tend to be built on a foundation of karmic love. Karmic love is an agent of change. Your soul is drawn to another, so that you might play out some experiences that will teach you a lesson. In this type of relationship, the souls are attracted to each other out of a need for growth rather than out of shared memories or a desire to be complete.
This puts karmic relationships into stark contrast with other, similar phenomena, such as soulmates and twin flames. Soulmates are your celestial loves, following you throughout your different bodily forms and lifetimes. Because you have spent one (or many) lives together before, your souls are attracted to each other out of a sense of familiarity and shared experience. Meanwhile, your twin flame is the other half of your soul, split into another body. While a twin flame can heal and complement you, you don't necessarily need to be with them.
Karmic relationships tend to be much more volatile than
either of those soul connections, but they happen for a reason. Karmic love is
a catalyst that can prepare you to bond souls with other people, and the growth
it facilitates can make your other relationships healthier and happier — so
long as you learn whatever lesson the Universe is trying to teach you.
Can Astrology Predict Karmic Relationships?
In astrology, your karmic love is tied to the "vertex" in your natal or birth chart. The vertex is connected to your fate and the karmic patterns that your soul is destined to experience. While it's easy to get your charts done online, some people choose to consult professionals for chart readings, and support from a psychic may prove helpful when getting an interpretation, especially when discussing more complicated topics such as the vertex. As a general rule, a person's vertex will fall somewhere between the fifth and the eighth house on their birth chart.
The fifth house is known as the house of creativity and pleasure. Ruled by Leo, this house has strong ties to the environment and the surrounding world. Those with a fifth house vertex may find love at a performance or in a crowded environment. Playful and creative, this house retains a childlike sense of wonder.
The sixth house is known as the house of health and service. Ruled by Virgo, this house is built on a sense of order and dedication. If you have your vertex in the sixth house, the "acts of service" love language generally plays a vital role in your karmic relationships, and your partner may be in a field where they care for others.
The seventh house is known as the house of home and partnerships. When it comes to karmic relationships, a seventh house vertex may signal that your souls are ready to complete the lesson that will help them evolve into a lasting bond. Ruled by Libra, people with this house vertex are the most likely to find balance and peace with each other.
The eighth house is known as the house of passion and sexual energy. Unsurprisingly ruled by Scorpio, those with their vertex in this house are drawn to that early magnetism and mystery in a relationship. This house brings intense karmic relationships with a focus on physical connections, money, and excitement.
If you need help understanding where your vertex is and what, exactly, it means for you and your relationships, an Astrology Psychic can give you a more detailed breakdown.
How Do You Know if You're in a Karmic Relationship?
Karmic relationships burn bright and fast. That flame is
difficult to maintain. In the beginning, the relationship can seem almost
intoxicating. Not to be mistaken for love-bombing, karmic love is an energetic
match that resembles an all-consuming fire. The vibrant, whirlwind connection
at the beginning of the relationship may be due to your energies having
connected in a past life. While these relationships can sometimes be "on again,
off again," they generally don't last long-term — and aren't meant to.
In addition to having strong, passionate feelings of love
for each other, karmic relationships can also contain explosive negative
feelings. Feelings like jealousy and insecurity can spark fights that feed into
the break-up cycle. During this relationship, partners will gravitate toward
codependency, and they may feel on edge as they are thrust into emotionally
unpredictable environments. In this type of dynamic, couples often have the
same fight over and over. This is a key characteristic of karmic relationships —
it is a situation that the people involved need to learn from. If the
individuals in the couple are unable to evolve, they will be stuck in this
cycle until they are.
Because of the connection between codependency and karmic love, people in karmic relationships may feel like they should stay on the rollercoaster, even if the relationship is unhealthy. They might feel addicted to one another because of their surface compatibility and deep bond. When you're in a karmic relationship, leaving can feel just as frightening as sticking around.
Understanding What Happens After
You may know the phrase, "it's better to have loved and lost
than to never have loved at all." When it comes to karmic love and relationships,
that is very true. These relationships are vital because they teach you lessons
about yourself and the world around you. They matter as part of your overall
existence. It is believed that karmic bonds are not just meant to teach you how
to break cycles but also how to heal.
While the vast majority of karmic relationships are not supposed to last, there are ways for the people involved to evolve together. If the couple puts in the work to create a healthy, more balanced life as a unit, it is possible for the connection to become something more long-term.
If you think you are in a karmic relationship, take some time to sit down and think about it, both by yourself and with your partner. Consider whether salvaging the relationship and transforming it into a healthier one is something that you think is possible. Pay attention to any current imbalances where one partner may be feeling worn down by the other. If you need help deciding whether or not you should cut the cord, you may also want to consult a Love Psychic for insight into how this connection will serve you in the future.
---
There's nothing worse than romantic uncertainty, but you don't have to navigate the ebbs and flows of love alone. A Love Psychic is always available to help and a Psychic Love Reading is exactly what you need to get your relationship on the path to forever. Learn more about our psychics from real testimonials. For more insight about love and your astrological chart, get your free birth chart report or check out your Weekly Love Horoscope.
---
Schedule a reading with Rebekah Ives